How to Deal With the Aftermath of a House Fire
How to Deal With the Aftermath of a House Fire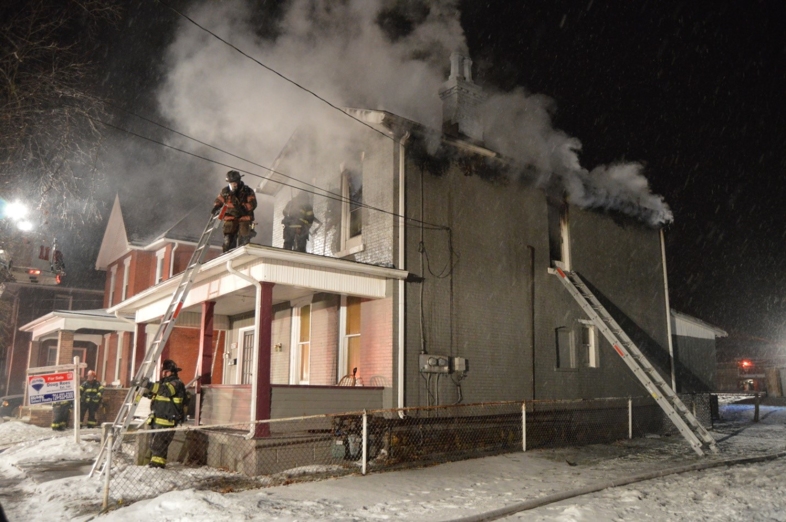 Has your dog ever knocked over a candle while you were taking a shower?
Is the fire alarm not going off and the fire is slowly getting big?
Maybe you caused a microwave fire by accidentally using a steel plate.
Luck is surely on your side if nothing of the sort has happened. Up till now, you have escaped unscathed but you never know when a fire might erupt in your house. Whether it is a small one that causes minor damage such as blackened walls or a major one that results in burnt furniture, huge black spots on the ceiling, or a shift in the house's structure, there are some things that you need to do immediately after the fire has been put out.
Call Your Insurance Agent
If the damage is big, then the first thing you need to do is call your insurance agent and tell him/her everything about the incident. Once the firefighters have left your house, proceed with caution and take pictures for evidence so that you can attach them with your claim.
Inspect the Damage
One of the worst things about the aftermath of fire is that everything smells like smoke. It becomes quite difficult to find out which things are salvageable. If the fire erupted in the kitchen, you will find that the cabinets are greasy. This is usually caused by all the smoke and humidity. Moreover, when the soot mixes with water, it starts to leave black stains all over the home.
Create a List
Go from room to room and note down every item that you think can be saved and others that are beyond repair. This will help you plan your finances and set a budget for the repairs. While home insurance will cover the loss, it is best to plan for these unforeseen circumstances in advance.
Call Professional Cleaning Services
Professional cleaning services not just clean and repair the fire damaged areas and items in your house, but they also deodorize them. Even if the wardrobe in your room survived, you will find out that your clothes smell like smoke. These professionals identify the affected areas, determine what things are salvageable, remove ash residue, neutralize smoky odors, and then repair the affected areas.
Items such as upholstered furniture, clothing, carpets, and draperies are all professionally cleaned through a process, which breaks down the odor-causing molecules.
Before the cleanup crew arrives, make sure you have photographed everything. The best thing about hiring a professional cleaning service is that the cleaning is done in a methodical way, which prevents the soot from spreading. When facing such a situation, better call Service Team of Professionals. Offering services in Las Vegas, Henderson, Boulder City, Summerlin and many other areas, the company specializes in cleanup and restoration of all kinds of disastrous situations. Make a quick call to S.T.O.P at (702) 803-3094 for emergency cleaning service.
Posted By
Michael Mendoza
Categories:
More Posts Like This
Protecting your family from potential fire hazards is the top-most priority at home. Yet, very few homeowners are aware of the fire-fueling dangers present at ...

Read More

Do you want to prevent sewage backup? Here is what you can do. Your sewage system is primarily designed to ensure an outward flow of water from your home. It ...

Read More

According to Burn Institute , more than half of the fire-related deaths are caused by smoke and soot inhalation. This occurs when you breathe in steam, noxious ...

Read More