Mesa, AZ - Health Effects of Bad Indoor Air Quality | Home Restoration News
About Us
»
Blog
»
2020
»
July
»
Mesa, AZ - Health Effects of Bad Indoor Air Quality | Home Restoration News
Are you aware of the health effects of poor indoor air quality? Let's find out.
After a tiring day at work, nothing seems more pleasurable than returning home to relax and wind down. However, if the air quality in your living space isn't up to par, you might be walking in harm's way without even realizing it. The air you breathe has a profound impact on your health as well as your well-being. You may not know this, but poor indoor air quality can lead to allergies and respiratory problems. Furthermore, indoor air quality is far more dangerous as compared to outdoor air. The people who are most likely to fall prey to the pollutants in the indoor air are young children and aging adults because they spend most of their time inside.
Here are some health effects of bad indoor air quality and its causes:
Effects of Indoor Air Quality on Human Health
When it comes to the effects of indoor air quality on human health, there are some long term effects and some short term effects. The short term effects tend to go away as the person changes his environment and is exposed to fresh air. However, the long term effects can make the person seriously ill.
Symptoms of Poor Indoor Air Quality
Sometimes, the symptoms of poor indoor air quality are confused with the symptoms of stress, cold, influenza, and allergies. However, if you are out in the open, and those symptoms disappear, you need to work on improving the quality of indoor air. Exposure to the contaminants in your indoor air may result in the following.
Sneezing
Headaches
Coughing
Irritated eyes, nose, and throat
Fatigue
Hypersensitivity
Shortness of breath
Rashes
Congestion
These were some of the short term effects of poor indoor air quality in your living space. However, sometimes, the concentration of contaminants present in your indoor environment is higher, and exposure to those contaminants can result in extreme symptoms, some of which are mentioned below.
Extreme asthma
Lung cancer
Nausea and vomiting
Lethargy
Heart disease
Increase in heartbeat
Painful breathing and respiratory problems
Causes of Poor Indoor Air Quality
Some of the primary causes of poor indoor air quality are mentioned below.
Lack of Ventilation
The lack of airflow can drastically affect the quality of indoor air. It can increase the number of allergens and dust mites inside your living space. A flow of fresh air is necessary if you want to improve indoor air quality.
Indoor Smoking
Indoor smoking is hazardous for people who aren't smoking but are exposed to second-hand smoke. Cigarette smoke contains carbon monoxide and formaldehyde, which can cause lung cancer.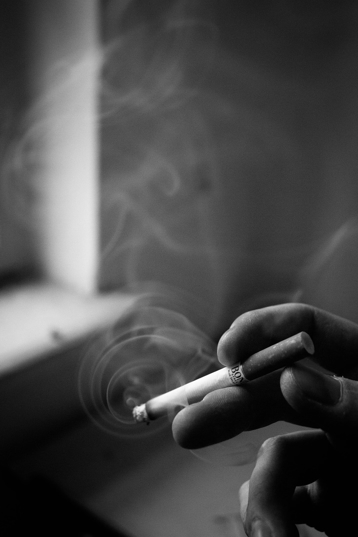 Harsh Cleaning Products
The volatile organic compounds in harsh cleaning products affect the quality of indoor air in a major way. They can also result in allergic reactions.
Harmful Chemicals
Other harmful chemicals that affect the quality of indoor air include paints, glues, and pesticides. Without proper ventilation, they can result in adverse health conditions.
Dirty Air Ducts
Dirty air ducts and air filters contain dirt and several other contaminants. At least after a few months, the air ducts should be cleaned and the filters should be replaced.
For professional cleaning services in Mesa, Tempe, San Tan Valley and Gilbert, AZ, visit our website today.
Posted By
STOP Mesa
Categories:
More Posts Like This
Are you aware of the different types of water damage? Let's find out. Numerous homeowners experience water damage daily. When faced with water damage, the best ...

Read More

Are you aware of the different types of mold? Let's find them out. If you have experienced mold damage in your home, you can understand what a nuisance it is. ...

Read More

Do you suspect mold growth in your sink drain? Here is how you can check for mold growth in your sink drain. You may not realize this, but mold spores are ...

Read More