How do I know if I have black mold in my home?
Are you a homeowner in Port St. Lucie? Do you know the telling signs of black mold and the steps to take to remove it? 
The fact is, only a licensed mold hygienist can tell you if you have black mold. The proper name for black mold is Stachybotry Chartarum. It is just one of thousands of mold types but is most heard about because of the sickness it can cause. Many people will quickly get headaches, sinus problems, skin irritation, fever, or start coughing and wheezing. This can also trigger asthma attacks and bleeding lungs. It is commonly found on wood or paper which makes a damp piece of wall trim along the floor against your sheetrock a perfect breeding ground for black mold to grow. If you feel symptoms and think you may have black mold in your home, immediately call a mold hygienist. It will cost between $350- $500 to have two tests completed inside your home that can give you a detailed report on what types of mold you may have with total spore counts are in your air. This will confirm any possible risks.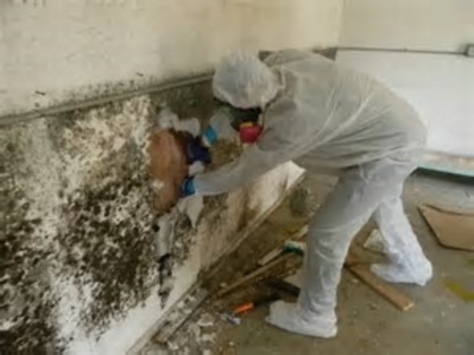 If you have a mold issue the hygienist will be responsible for writing a protocol for the licensed mold remediator to follow. It is against the law in the state of Florida for a company to hold a mold detection license and remediation license. The mold remediator will then complete the removal per the protocol and schedule the clearance test with the hygienist when finished. The hygienist will complete the same tests as prior and assess the work completed. This will be followed by a written report that can be trusted to give you and your family a piece of mind.
If you feel you may have a mold issue give me a call (Kert (772) 266-5428) I provide free consultation and estimates. Service Team of Professionals of Port St. Lucie is located in Jensen Beach, FL and services the treasure coast.
Posted By
STOP Port St. Lucie
Categories:
More Posts Like This
How do I know if I have a mold issue? A mold issue is always related to moisture from a water source or high humidity. The mold from a water source is usually ...

Read More

If a water line leaks or breaks and the homeowner is away for a long period of time you run into serious mold issues because it can affect multiple rooms in the ...

Read More

At Service Team of Professionals our ANSI/IICRC S500 Water Damage Restoration trained technicians can Identify the different categories of water losses by the ...

Read More