Fire Up The Grill, Carefully
Summer is creeping up on us quickly. It is now June and many people are brushing the dust off their barbeques. It is one of America's favorite times to light up the grill, throw on some hot dogs and burgers, and sip a beer while spending time with family and friends. While this is a great way to spend time with your loved ones, it can result in a tragic house fire if not careful. In 2012, over 8,000 home structures had fire damage from grills. Home fires can be devastating, and not just from the fire itself. One thing many people do not even think about when they have a house fire is the amount of water damage that can occur from the fire department putting the flames out. The amount of damage that can be caused by a house fire can result in a several hundred thousand dollar insurance claim.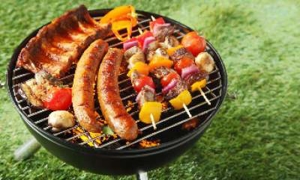 There is a lot of work that needs to take place to restore a home that has had fire damage. When you have a basic water loss in your home, we come in and dry it out, then repair any damage that has occurred to your walls, flooring and often cabinetry. When you have a fire in your home, everything is affected. If it was not directly touched by flames, it was contacted by smoke, not to mention the water that the fire hoses pumped out all over your property. Not only will the scorched part of your home need to be replaced, but the entire home will need cleaned, sealed, and painted at minimum. All of your personal property will need to be removed from the home and cleaned off site to remove all of the smoke smell. If the right steps are not taken after a fire occurs, the house may be restored but still retain a strong scent of smoke and fire residing in it. The biggest problem with this is that you will never find where it is coming from, and it could take years for it to off gas.
Understanding the steps that need to occur to restore your house back to your home makes the process easier to deal with. Coping with your home in shambles is never easy but if you can understand the process, you can handle it more smoothly. We do our best to explain each step of the way, and we are always open to questions.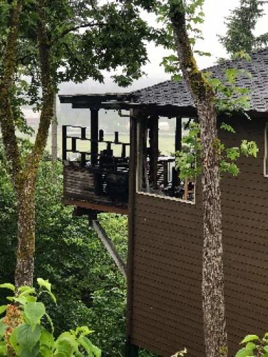 We currently are working on a home with damage that started from a grill fire. This home has posed some challenges that most houses do not see. The roof was burned so badly that it became a safety concern, and to top that off, the house is on stilts on a hillside making addressing the roof security that much harder. Each home fire poses different concerns and is handled individually with care. Our first priority is to get the structure safe and secure so that our team can go in and address the debris and water damage caused by the fire department, and then begin caring for their personal property.
When something as tragic as a fire or flood happens in your home, it is important to understand what should and should not be happening, as well as who to call that knows what they are doing. Trust in Service Team of Professionals. We are experts on property restoration, and are happy to help take care of your home. We are available 24/7, and can be reached at (503) 966-4131.
Posted By
Service Team of Professionals
Categories:
More Posts Like This
We show up in people's lives when things have gone very wrong in their home. It is not uncommon for us to hear that they did not think this would happen to ...

Read More

Did you know the p-trap below the sink is a common cause of water damage in kitchens and bathrooms? Whether the plumbing is failing causing a leak, or the trap ...

Read More

Water damage in your home can often be a harrowing experience, however time can be of the essence. When you notice that you have water damage, it is best to get ...

Read More
Part of the Authority Brands Family