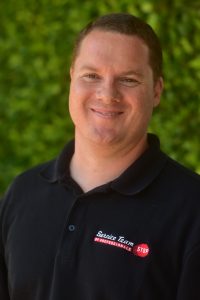 Service Team of Professionals Spokane is a local family owned and operated business. We provide professional disaster cleaning and repair services including 24-hour emergency services to homeowners, property managers, real estate investors and insurance companies alike. STOP Spokane works diligently to help people overcome the stress and anxiety of unforeseen circumstances caused by fire, smoke, water, wind as well as other unexpected damages.
Service Team of Professionals mission is to provide high quality restoration services with honesty, integrity and skill. Wyatt Gardiner and his team believe taking care of the customer is the top priority. We understand that dealing with disasters is stressful and that customers need information and confidence that the job is getting done correctly. STOP's philosophy of " Restoration …done right the first time" can only be achieved through having the right knowledge, expertise and pride in the work being done.
Being part of a nationally recognized restoration franchise Service Team of Professionals Spokane is backed by the best technical advisors and business consultants in the country. This combination assures our customers that we have unmatched professionalism, communication, quality of work and that our service is second to none.
The group at Service Team of Professionals Spokane is here to help you get your home or business back to the way it should be. If you find yourself in the unfortunate situation with damage due to fire, smoke, water, wind or vandalism give us a call and we will show you what Service Team of Professionals can do for you.